Dell Precision 5510 Laptop Motherboard Repair: MT Systems
The dead motherboard of Dell Precision 5510 Laptop has been fixed by a professional technician at MT Systems in a day. When a fan does not spin properly, the motherboard will overheat and will die. That's one of the main reason causes motherboard failure.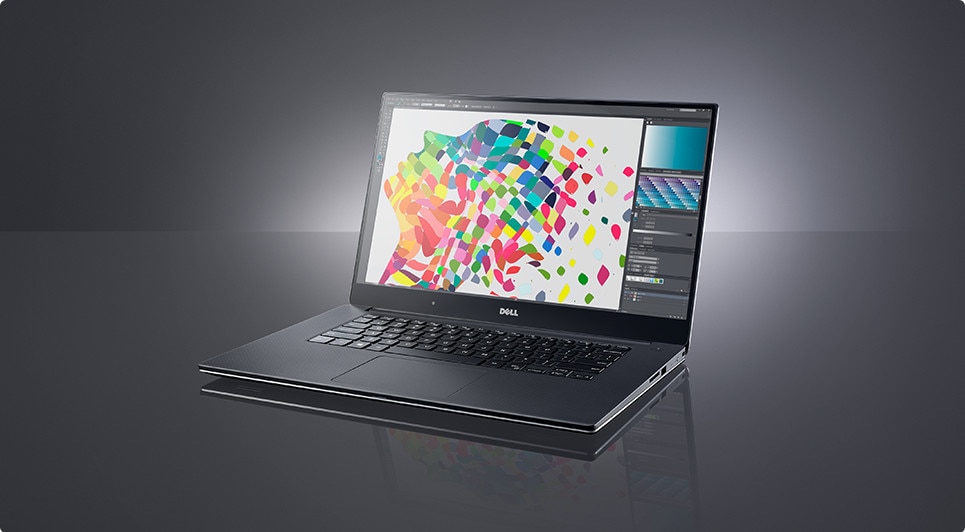 Dell Precision 5510 is a professional high performance laptop but it does not have enough room for components, that's why overheats easily.
Accelerated workflows: New 6th Gen Intel® Core™ i5 and i7 processors and the first-ever mobile Xeon processors provide the power to extract maximum performance from the demanding professional software you rely on to do your job.
Professional graphics: From rendering to complex modeling, you'll notice an incredible performance boost thanks to NVIDIA® Quadro M1000M graphics with 2GB memory.
Big storage for big jobs: Easily store, transfer and access large and complex 3D, multimedia and video project files with the speed and reliability of up to 2TB of storage and available Thunderbolt
Our customers come from all around GTA, Ontario and other provinces. Our non GTA customers usually ship their damaged laptops to our Thornhill store for repair services. After fixing and testing, we ship it back through Canada Post.
If you search one of these keywords on google, you will find MT Systems as a reliable Laptop Repair Service Centre.
Dell Laptop Repair North York
Dell Laptop Repair Thornhill
Dell Laptop Repair Richmond Hill
Dell Laptop Screen Repair Toronto
Dell Laptop Repair Canada
Dell Laptop Service Area:
Toronto GTA Vaughan MarkhamConcord Richmond Hill Scarborough North York Newmarket Mississauga Etobicoke Brampton Oakville Guelph Burlington Hamilton St. Catherines Niagara Falls Kitchener Waterloo London Sarnia Chatham-Kent Windsor Barrie Owen Sound Oshawa Clarington Belleville Peterborough Kingston Cornwall Ottawa Kawartha Lakes Sudbury North Bay Sault Ste Marie Ontario Gatineau Hull Montreal Laval Quebec CANADA USA
Lenovo Thinkpad Repair Thornhill, Laptop Repair GTA, Laptop Repair Thornhill, Laptop Repair Richmond Hill, Laptop Repair Markham, Laptop Repair Vaughan, Laptop Repair Toronto, Laptop Repair Scarborough, Laptop Repair Newmarket, Laptop Repair Mississauga, Laptop Repair Concord, Laptop Repair Etobicoke, Laptop Repair North York, Laptop Repair Oakville, Laptop Repair Burlington, Laptop Repair Brampton, Laptop Repair Peterborough, Laptop Repair Pickering, Laptop Repair Hamilton, Laptop Repair Kitchener, Laptop Repair London, Laptop Repair Guelph, Laptop Repair Oshawa, Laptop Repair Barrie, Laptop Repair Ajax, Laptop Repair Waterloo, Laptop Repair Canada…Laptop LCD replacement GTA, Laptop LCD replacement Thornhill, Laptop LCD replacement Richmond Hill, Laptop LCD replacement Markham, Laptop LCD replacement Vaughan, Laptop LCD replacement Toronto, Laptop LCD replacement Scarborough, Laptop LCD replacement Newmarket, Laptop LCD replacement Mississauga, Laptop LCD replacement Concord, Laptop LCD replacement Etobicoke, Laptop LCD replacement North York, Laptop LCD replacement Oakville, Laptop LCD replacement Burlington, Laptop LCD replacement Brampton, Laptop LCD replacement Peterborough, Laptop LCD replacement Pickering, Laptop LCD replacement Hamilton, Laptop LCD replacement Kitchener, Laptop LCD replacement London, Laptop LCD replacement Guelph, Laptop LCD replacement Oshawa, Laptop LCD replacement Barrie, Laptop LCD replacement Ajax, Laptop LCD replacement Waterloo, Laptop LCD replacement Canada. Laptop Motherboard repair GTA, Laptop Motherboard repair Thornhill, Laptop Motherboard repair Richmond Hill, Laptop Motherboard repair Markham, Laptop Motherboard repair Vaughan, Laptop Motherboard repair Toronto, Lenovo Laptop Vaughan, Lenovo Laptop Thornhill, Laptop Motherboard repair Scarborough, Laptop Motherboard repair Newmarket, Laptop Motherboard repair Mississauga, Laptop Motherboard repair Concord, Laptop Motherboard repair Etobicoke, Laptop Motherboard repair North York, Laptop Motherboard repair Oakville, Laptop Motherboard repair Burlington, Laptop Motherboard repair Brampton, Laptop Motherboard repair Peterborough, Laptop Motherboard repair Pickering, Laptop Motherboard repair Hamilton, Laptop Motherboard repair Kitchener, Laptop Motherboard repair London, Laptop Motherboard repair Guelph, Laptop Motherboard repair Oshawa, Laptop Motherboard repair Barrie, Laptop Motherboard repair Ajax, Laptop Motherboard repair Waterloo, Laptop Motherboard repair Canada. Laptop DC power Jack repair GTA, Laptop DC power Jack repair Thornhill, Laptop DC power Jack repair Richmond Hill, Laptop DC power Jack repair Markham, Laptop DC power Jack repair Vaughan, Laptop DC power Jack repair Toronto, Laptop DC power Jack repair Scarborough, Laptop DC power Jack repair Newmarket, Laptop DC power Jack repair Mississauga, Laptop DC power Jack repair Concord, Laptop DC power Jack repair Etobicoke, Laptop DC power Jack repair North York, Laptop DC power Jack repair Oakville, Laptop DC power Jack repair Burlington, Laptop DC power Jack repair Brampton, Laptop DC power Jack repair Peterborough, Laptop DC power Jack repair Pickering, Laptop DC power Jack repair Hamilton, Laptop DC power Jack repair Kitchener, Laptop DC power Jack repair London, Laptop DC power Jack repair Guelph, Laptop DC power Jack repair Oshawa, Laptop DC power Jack repair Barrie, Laptop DC power Jack repair Ajax, Laptop DC power Jack repair Waterloo, Laptop DC power Jack repair Canada…
Dell Laptop Motherboard Repair
SHARE THIS POST: